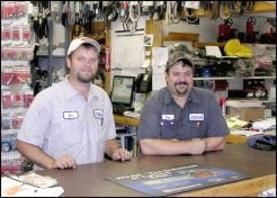 PARTS AND SERVICE
John Kallgren, Parts Manager, and Ray Mimande, Service Manager, maintain a large supply of new, replacement, used and antique tractor parts. John has an extensive background in equipment maintenance. John appreciates the value of providing superior customer service.
Ray has been with our Service Department for over 10 years and now provides expertise and guidance in our Part Department.
Feel encouraged to contact John or Ray concerning your parts needs.